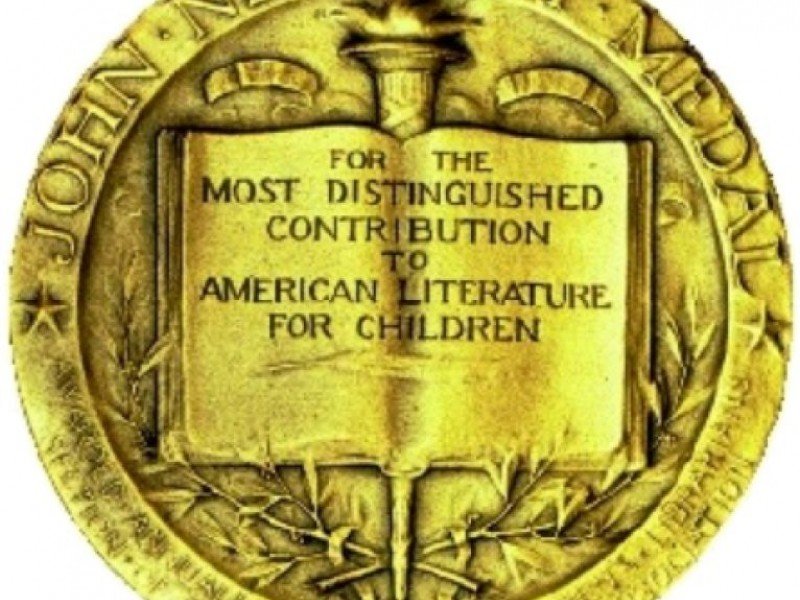 Reading recommendations from Dr. Alice Mar
January is an exciting month in the world of children's literature. Mid-January the top awards in children's literature are announced. These awards include the Caldecott award (for the most distinguished picture book) and the Newbery award (for the most distinguished overall contribution in children's literature). Lists of past winners are fantastic resources for books for your kids! This month I'm sharing a list of past Newbery winners that aren't just committee approved but kid approved by the kids in my house.
When you Reach Me (2010 Medal Winner) by Rebecca Stead
This complex book is essentially a coming of age story set in 1970's NYC. On one level Miranda has to navigate typical middle school problems like friendships changing and first crushes. At the same time she has to solve the mysterious clues she is given through notes left by an unknown person. The clues tell her she has to save someone, but she doesn't know who or how. Miranda's favorite book is A Wrinkle in Time (another Newbery winner) and in many ways this book is an homage to that classic.
The Crossover (2015 Medal Winner) by Kwame Alexander
Josh and JB are seventh graders, twins and basketball players. Also a coming of age novel, this book is completely told in a swinging, mobile verse that manages to make you feel like you are playing basketball as you read. Told mostly from Josh's perspective, this book deals with mature topics so is best for middle schoolers and older. It's a great choice for kids who might not think they like reading but like sports or hip-hop.
Roller Girl (2016 Honor Book) by Victoria Jamieson
Almost every kid experiences the loss of a friendship at some point. Victoria Jamieson deals with this universal painful rite of passage in this powerful and funny graphic novel about a girl who falls in love with roller derby as she figures out how to move on from a friend that has gone a separate way.
The Evolution of Calpurnia Tate (2010 Honor Book) by Jacqueline Kelly
Growing up in 1899 in Texas, eleven year old Callie is a fiesty and curious girl with six older brothers and a mother who just wants her to be more ladylike. Callie would prefer to spend time exploring the natural world and science with her grandfather.
The Wednesday Wars (2008 Honor Book) by Gary D. Schmidt
Holling Hoodhood is a seventh grader in 1967 with big problems. Primarily, his teacher Mrs. Baker hates him (he is convinced). He knows she hates him becuase she forces him to read Shakespeare plays outside of class. Holling has other problems also: Vietnam, his father's business success and his older sister's interest in feminism and the anti-war movement. Holling is one of the most original and convincing voices in kid's literature. As a bonus, also check out Okay For Now, a companion book to The Wednesday Wars.
Ella Enchanted (1998 Honor Book) by Gail Carson Levine
This clever retelling of the Cinderella fairy tale examines what it would be like to forced to obey any order. Ella has always been forced to obey due to a foolish "gift" from a fairy at her birth. She aims to break the curse by tracking down the fairy and runs into ogres and giants and all sorts of adventures. Yes, there is a prince. And wicked stepsisters. And a glass slipper too. (Very different from the movie version of this book and so much better).
Mrs. Frisby and the Rats of NIMH (1972 Medal Winner ) by Robert O'Brien
Mrs. Frisby's son Timothy is sick and cannot move from their winter home. However, the family is faced with almost certain death if they do not move. Desperate, she goes to the nearby rats to ask for help and discovers a complex society of highly intelligent creatures. The details of the rats' engineering ingenuity are especially fun to read.
From the Mixed-Up Files of Mrs. Basil E. Frankweiler (1968 Medal Winner) by E. L. Konigsburg
Claudia wants to run away, but she is also a sensible girl and likes things to be neat and clean. So she enlists her younger brother Jamie's help and they run away to the Metropolitan Museum of Art. Kids love this book, especially the scene where they bathe in the fountain and find all the coins at the bottom.
Ginger Pye (1952 Medal Winner) by Eleanor Estes
Estes is the master of writing books about ordinary kids in ordinary places. Ginger Pye takes place around 1919 in small town Connecticut. There isn't much plot, a boy named Jerry wants a dog, gets one and names it Ginger and then Ginger gets lost and they have to try and find it. But the depiction of ordinary small town life is timeless. Be sure to also check out Estes' other books about Cranbury, Connecticut: The Moffat series. Several of which also won Newbery awards.